I read my sister Suzy's words late last night and knew I had to share them as widely as I can. I got up this morning for church and instead wrote this for two hours.
My friend Suzy McCall is a missionary in Honduras. She directs The Lamb Institute. I usually refer to her as "my sister Suzy" because I love her and we consider each other family in Jesus. When I talk about "following Jesus" I picture her. A single woman, she has adopted and raised a number of Honduran children greater than you would believe. She's lived in Honduras for twenty-five years. Her daughter Sallie died this year and they named this ministry, Sallie's Corner, after her. NOW I'm asking you, please, read her words. This tears a hole in me that I no longer live in Nicaragua.
I post a lot of cheerful photos of our children and ministry in general, but I am sure most of you know that life is very hard and dangerous in Honduras, and what we are doing seems so small sometimes. Last night a young, hardworking neighbor was murdered in the neighborhood where we have ministry work. He had a business, and apparently one of the extortion groups has arrived. This is how they announce their arrival. 😔So what am I doing today? Moving everything out of Sallie's Corner. We cannot risk the lives of our young people, and we will not pay "war tax." We have a lot invested in that vision, but it isn't worth a life. We will do what we have done before: thank Jesus that we can change our plans before tragedy strikes us, and make a new plan. Please pray for the grieving family. There are so many here!! And the rest live in constant fear. Honduras is under siege. May Jesus help us to be Light and Life as we share tears again with our neighbors, yet continue to hope in His eternal promises. Come, Lord Jesus.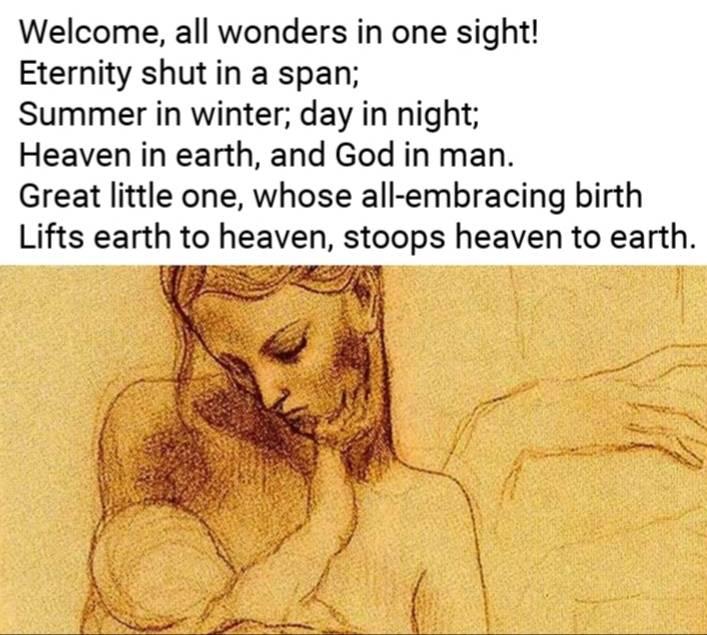 I've often said that I have some specific purposes for my blog: to encourage people to know Jesus better, to speak truth where I can, to help others understand grace and walk through our struggle together, to share my writing.
Today I'm sharing this truth: most of us don't dream of and can barely fathom how difficult life is for people suffering poverty in oppressive, fractured countries where violence dominates over law and order. I've spent significant time trying to explain why the immigrants who come to the US from countries in Central America, from Honduras and Guatemala, feel like my neighbors. I lived with–and was embraced by–Nicaraguan neighbors in the same conditions. We need to see what they are leaving, why they would give up all their possessions and their neighborhoods and their familiar lives to risk being killed or raped or kidnapped, traveling thousands of miles with nothing, to seek a mere chance at a life away from this brutality and constant fear.
Thousands upon thousands flee these horrors to come here and my sister Suzy left here to make Honduras her home, to adopt orphans and love children in Jesus' name. I was a missionary for seven years and missionaries hate to be called heroes because we are too damned* aware of our flaws and sins and shortcomings. We also hate it because it puts us on a different level; it gives others permission to categorize us separately and therefore not take us seriously. "Well, you do that but I could never do that." My sister Suzy never planned to have any children. But she decided to follow Jesus and this is where God led her and leads her. She is amazing to me but she would be the first to tell you she isn't a hero**; she's a Jesus follower.
I've been praying for Suzy throughout this year, as she has suffered the death of her daughter Sallie and survived each day's grief. When our son Isaac died, I thrashed and writhed and screamed at God and grieved for three years. I went into a dark tunnel and wasn't certain I'd ever emerge. Somehow Suzy is continuing her ministry in Honduras while carrying this pain.
Sallie's Corner is a ministry Suzy and the LAMB institute began as a step of redemption from this grief and pain. This is Suzy's description of it:
As her living memorial, we have rented a house near our ministry office where we will open a LAMB program for training our young people who are interested in business: beauty salon, diner/coffee shop, and copy center. Sallie wasn't interested in business, but she loved to hang out with people and laugh and talk. We will do that, too, and share our hope in Jesus. We'll call this place "Sallie's Corner."
You need all that context to understand what it means that Suzy has to move everything out of Sally's Corner and surrender at least that version of this memorial to her late daughter. She has to relinquish it in the face of the violence that keeps spreading, to do what she can to prevent more tragedy while continuing to work for redemption and healing in Honduras. They'll find a new location for Sallie's Corner (I pray) and start again.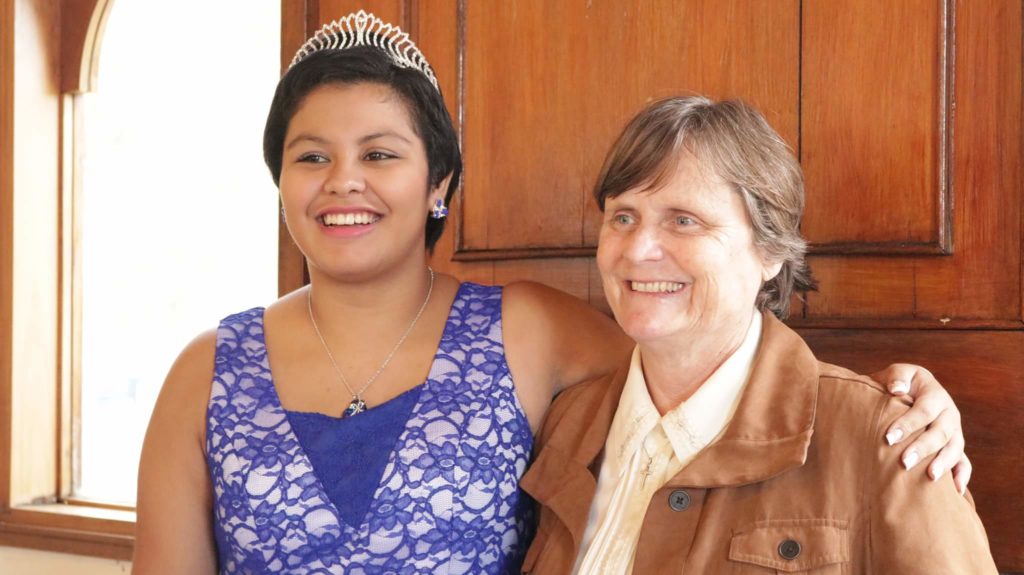 I am sitting here trying to summarize all this and I'm pulled back into my own grief. But I want to leave you with these things: Jesus requires that we have empathy and suffer with those who suffer. "And who is my neighbor?" Sallie's life ended too soon. She should still be alive, singing and laughing. The neighbor murdered yesterday should still be working hard and living in his neighborhood. The babies and toddlers and preschoolers at our border, seeking life and freedom from violence, should be able to stay home in their barrios, growing up, going to school, enjoying their lives. We are suffering a world of violence and sin, greed and evil, where some murder others while many others look away. Into this world Jesus enters, not as abstract hope but in Suzy, who chooses to live her entire adult life in the midst of this maelstrom, this chaos, this darkness. Suzy is not God, she's not a hero, she's a woman with strong opinions and a big laugh who believes in Jesus. Jesus is the light that shines in the darkness. Suzy is Jesus' daughter who lives by this light. Jesus calls all of us to bring light into this darkness, to be light in this darkness. Jesus lives in us so that light can shine through.
I don't know how God would have you respond to this, but I know I have to tell everyone I can. I encourage you to consider supporting The Lamb Institute. I miss living in Nicaragua, I miss our family there, I miss Juan Ramon and Bismarck and Amada and Zeke and Mileydi and so many others. I miss Los Tornados. God has me here now. God has Suzy in Honduras. God has you where you are.
There is too much darkness and we have the light.
Shine.
*Suzy thinks I cuss too much in my writing, by the way.
**Okay, she's my hero, but that's different. That makes me take her more seriously, not less, and want to be like her.