I don't have something cheerful to say today.  
I'm warning you now, so that if you want to stop reading here, you can.  I won't hold it against you.  I won't even know.  
Last night, Gabriel, a guy I played ultimate and basketball with in Nicaragua, was attacked and shot in the leg.  Today, he is lying in a hospital while doctors try to save his leg.  
Last night, I was waiting at the airport for my daughter Annalise, who flew back from Nicaragua for Christmas.  
A missionary friend I worked with in Nicaragua told me about Gabriel this morning.  Annalise didn't arrive until after midnight and we made it back to my brother-in-law's after 1 AM.  I slept in, and slept soundly, waking up with a rare sense of well-being, knowing that we were all going to be together as a family for the first time in months.  
Then I got this news:
Last night, one of the players on one of our teams, Gabriel, was assaulted on his way home from work by two guys on motorcycles. It happened in front of the house of another player who was sitting on the porch with three other teammates. Gabriel was shot in the leg during the assault and was immediately taken to the hospital. This is the update we just received. The doctors found that the bullet did sever his femoral artery and he had a surgery on the artery last night in order to stop the bleeding. They had to remove 10 centimeters of his femoral artery. He was transported to another hospital this morning that has a vascular specialist who will work to try and repair the artery and save his leg. If they can't repair the artery he will most likely lose his leg. The surgery is happening this morning.

Please be praying for the doctors as they operate on him. Pray that the surgery is successful and that at the end of today he can just be starting a long rehab instead of processing what life might be like without a leg in a developing country. Pray also for his teammates who witnessed all this happen. Finally pray that Gabriel would grow from this traumatic situation and it would be used for his good and God's glory instead of for hate, bitterness, and depression.
When I tried to start my Advent reflection, this is all I could think about.  I had a good time today, hearing about Annalise's time living in Nicaragua without us, about how she's working and  learning to be a bit more responsible and independent.*  But the heaviness of Gabriel's news and the uncertainty of his condition sat on me like a wet blanket.  
One of the hardest things I experienced working as a missionary in Nicaragua was the never-answered question, "Why them?"  I struggle with this so much being back in the States, where many of us have more than we need.  The worst part of these arguments over the impoverished refugees fleeing their home countries, what people now call the "caravan," is many people's seeming inability to imagine that they could have been like these asylum-seekers or their children.  
Why did Gabriel get shot?  Why does Gabriel live in a barrio where guys on motorcycles will attack a young adult, really a kid, and shoot him for whatever he might have in his pocket?  Why were you and I born where we were to the parents we have?  
Poverty is cyclical.  Breaking that cycle proves incredibly difficult, partly because each factor multiplies the others.  If your mom is a barely literate 14-year-old, she will have severely limited resources to raise and nurture you.  When she's twenty-one and you're seven, will you stay in school or work to help buy food?  That's not even considering the other potential threats to you at seven, the "uncle" who keeps coming around and looking at you, the "friends" who get your mom to go drink with them and spend that money you thought would buy food.  
Do you end up on a motorcycle in the middle of the night, robbing a guy who comes home after dark?  
Gabriel is quiet and funny and could jump incredibly high.  He was the kind of natural athlete who was just beautiful to watch, smooth and graceful, and he had a shy smile.  After he would score in ultimate, often by jumping over someone, he wouldn't talk smack or show off or even visibly celebrate.  But when I'd go over to high five him, he would smile at me.  Just smile, maybe nod a little to accept my loud affirmation.  
Tonight, we're not sure if Gabriel will keep his leg.  
You ask, "What does this have to do with Advent?" and I say, "Everything."  
A faith in Jesus that does not work in the barrios of Nicaragua is a false Gospel.  Any view of Jesus' birth that leaves us feeling warm and fuzzy but indifferent toward others' poverty and suffering has divorced itself from the historical Jesus.  
I'm angry and in pain tonight.  I feel sick and helpless.  While I know I could not have changed this in any way if I still lived there, I'm both guilty and frustrated that I don't.  
The people who walked in darkness
    have seen a great light;
those who lived in a land of deep darkness—
    on them light has shined.
Jesus came because we live in a world where a young man like Gabriel, quiet and kind and smart and hard-working, gets shot. This is the real world, the world as it is for most people.  I don't know why.  I don't know why him and not you or me.  I have no answer for that and if God has an answer, I haven't heard it.  
Jesus' coming into the world didn't solve this in the immediate.  It didn't prevent violence against young men who deserve better.  But Jesus brought the light that offers forgiveness and hope and healing and redemption.  I don't say that as cliche.  I hope and pray Gabriel can forgive his attackers, find hope in his life with the things he's lost, heal from his physical and emotional wounds, and that God would somehow redeem this evil by making Gabriel stronger and wiser and more compassionate through it.  
The coming of Jesus also brings light to us that reveals our darkness and insists that this shooting is my problem, that the 7-year-old Guatemalan migrant girl who was taken into custody and died of dehydration while in US custody, her death is my concern.  Why?
 Jesus said they are our neighbors.  
  Jesus said, "Let the little children come to me, and do not stop them; for it is to such as these that the kingdom of heaven belongs."
If we worship the God who was a child in this season, we also care for the children our God said make up his Kingdom.  
Really, however this works for you, please take a moment right now to pray for Gabriel.  Thank you.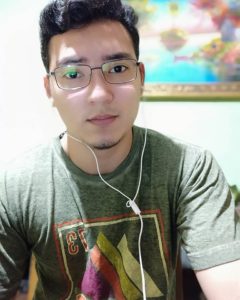 *Northwesterners especially will understand this: I was driving over Snoqualmie and Blewett while getting Annalise's report, the former during a winter storm warning.  So a good albeit stressful time.