When Herod saw that he had been tricked by the wise men, he was infuriated, and he sent and killed all the children in and around Bethlehem who were two years old or under, according to the time that he had learned from the wise men.  Then was fulfilled what had been spoken through the prophet Jeremiah:
 "A voice was heard in Ramah,
    wailing and loud lamentation,
Rachel weeping for her children;
    she refused to be consoled, because they are no more."
I've gone back and forth on whether to write on this.  I told myself to wait during the Advent series because it has its own day.  So now that day–the Day of the Holy Innocents or the Massacre of the Holy Innocents–has passed (technically, though I'm still living it) and I'm still hesitating.  
Herod killed babies.  
I am a good writer and I can help you to empathize, if you'll let me.  I can make connections between things you've experienced and what I'm writing about.  
If you haven't been there, I can't bring you into having your baby die.  
I lived through darkness when Isaac died.  People asked things of me and spoke to me in ways that made it utterly clear they had no idea what I was going through.  I'd been completely cut off from a world that I had inhabited days before.  I looked the same and they talked to me as if I were the same, but I had gone somewhere else.  I was watching them.  I could hear them, but I no longer lived where they did.  
I remember wanting to spend all my time in cemeteries because only there I didn't feel this wrenching dissonance between my inner and outer world.  
My son Isaac died of "natural" causes.  His heart started shunting blood three hours into his life, three hours after his birth, and hesurvived five more hours.  We prayed for a miracle.  We waited for the doctors to save him.  We got no miracle.  The doctors asked us if we wanted to hold him before he died.  
In the Bible, a man controlled by his fear and anger, his pride, ego, and need for power, gives a horrific order.  His soldiers don't question this order.  They don't object on moral grounds.  They carry it out.  Perhaps some did refuse; we have no record of it.  We have only silence on this and can only speculate.  We can also speculate how carrying out the order to go and butcher babies impacted these men.
 I already addressed the racist undercurrent that Joseph, Mary, and Jesus lived with every day.  Did the soldiers feel nothing because these were Jewish babies?  Herod had both Jewish soldiers and mercenaries at his command (German, Thracian, and Gallic).  Most likely, he sent a mix of soldiers to carry out this violence. 
Herod himself ordered the murder of many members of his immediate and extended family.  Anyone whom his paranoia led him to suspect, he had killed.  We can conclude that ordering the death of infants in remote villages meant nothing to him.  He heard the Magi asking about a king, he felt threatened and fearful, he investigated, and then decided to be "safe" by having anyone who could possibly threaten him–any baby or toddler with the remotest chance of growing up to be king–annihilated in cold blood.  
I can tell you for certain, though Herod felt nothing over this command–he may have snapped his fingers over his meal and never thought of it again–the mothers and fathers who watched their babies die were never the same.  My child's death changed me and he received the best medical care available.  These people's babies died because the people in power cared nothing for them and a man consumed by evil wanted them dead.  Some, I'd bet anything, died trying to protect their children from this insane, unexplained horror.  Would you rather die trying to protect your child or live with that image in your head for the rest of your life?  
It happened. Jesus came to a time and place in history which had such violence and racism and brutality that a man would order the death of children just to protect his own power.  I wish we had more times in history that didn't describe.  God came into history and suffered with us.  Mary and Joseph fled the murderous king. 
Now after they had left, an angel of the Lord appeared to Joseph in a dream and said, "Get up, take the child and his mother, and flee to Egypt, and remain there until I tell you; for Herod is about to search for the child, to destroy him." Then Joseph got up, took the child and his mother by night, and went to Egypt, and remained there until the death of Herod.
I would have screamed, "You can send the Messiah through my wife but you can't protect us from Herod?!?"  But Jesus entered history, Jesus didn't fix history.  Put another way, Jesus came and gave his life to redeem people, but Jesus didn't take away people's free will. so murdering kings went on murdering, including Jesus' family if the king could.  
The Bible does not whitewash.  Scripture does not pretend that life works perfectly for those who obey God.  If anyone has told you that about following Jesus, I'm sorry, but they lied.  Jesus himself had to flee in the darkness to survive.  Matthew gives the specific detail "took the child and his mother by night."  Joseph doesn't wait until daybreak.  They run.  I don't know how they entered Egypt or where or how they survived there.  Perhaps some Egyptians showed them compassion.  [Edit: My brother-in-law rightly pointed out that the Magi (astrologers) had brought them very valuable and transportable gifts, which undoubtedly helped them survive their time in Egypt. God provided for them, even as they faced the threat of violence. Nonetheless, even with valuables, they still had to be welcomed in and not killed, robbed, or imprisoned in a foreign land.]
I don't have a neat conclusion or a simple "here's what we should do" for the massacre of the innocents.  I think it would be wrong to suggest one.  Jesus, by his life, brought out evil in evil people, just as Simeon prophesied he would.  If we follow Jesus, we speak and stand against that evil.  There's nothing neat or simple about doing so.  It may force us to confront our own friends, community, or even family.  
Following Jesus makes us choose.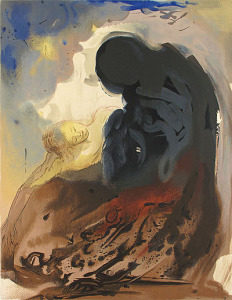 In the time of King Herod, after Jesus was born in Bethlehem of Judea, wise men from the East came to Jerusalem,  asking, "Where is the child who has been born king of the Jews? For we observed his star at its rising, and have come to pay him homage."  When King Herod heard this, he was frightened, and all Jerusalem with him;  and calling together all the chief priests and scribes of the people, he inquired of them where the Messiah was to be born. They told him, "In Bethlehem of Judea; for so it has been written by the prophet:
'And you, Bethlehem, in the land of Judah,
    are by no means least among the rulers of Judah;
for from you shall come a ruler
    who is to shepherd my people Israel.'"
 Then Herod secretly called for the wise men and learned from them the exact time when the star had appeared. Then he sent them to Bethlehem, saying, "Go and search diligently for the child; and when you have found him, bring me word so that I may also go and pay him homage." When they had heard the king, they set out; and there, ahead of them, went the star that they had seen at its rising, until it stopped over the place where the child was.  When they saw that the star had stopped,[g] they were overwhelmed with joy.  On entering the house, they saw the child with Mary his mother; and they knelt down and paid him homage. Then, opening their treasure chests, they offered him gifts of gold, frankincense, and myrrh. And having been warned in a dream not to return to Herod, they left for their own country by another road. 
Now after they had left, an angel of the Lord appeared to Joseph in a dream and said, "Get up, take the child and his mother, and flee to Egypt, and remain there until I tell you; for Herod is about to search for the child, to destroy him."  Then Joseph got up, took the child and his mother by night, and went to Egypt,  and remained there until the death of Herod. This was to fulfill what had been spoken by the Lord through the prophet, "Out of Egypt I have called my son."
When Herod saw that he had been tricked by the wise men, he was infuriated, and he sent and killed all the children in and around Bethlehem who were two years old or under, according to the time that he had learned from the wise men.  Then was fulfilled what had been spoken through the prophet Jeremiah:
 "A voice was heard in Ramah,
    wailing and loud lamentation,
Rachel weeping for her children;
    she refused to be consoled, because they are no more."