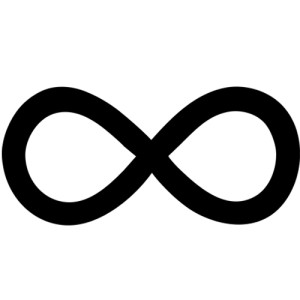 I'm going to do a series on gratitude and thanks for Thanksgiving.  I don't know how many parts the series will have.  We'll see how the week goes.
Tonight, the International Christian Fellowship, our interdenominational, English-speaking missionary fellowship, had our annual Thanksgiving celebration.  People prepare "traditional" US Thanksgiving food in abundance, we all eat and talk and laugh and sing a few worship songs, and then have a time in which we can share our thankfulness and praise.  Sometimes the sharing gets pretty intense.  It isn't all "I'm thankful for all the swell things that happened to me this year."  People sometimes share about going through loss, suffering, culture shock, brokenness, and how they have seen–or are still trying to see–God's presence through it.  If you know me, beyond, "Hi, I'm Mike," you know that I believe in this stuff, by whichever name you want to call it:  transparency, openness, authenticity, honesty.
So I'll start there:  I am so grateful for the people in my life who are courageous enough to tell the truth about themselves.  Thank you, friends in my life who taught me the power of going beyond "I'm fine, how are you?"  Thank you, real people.  In a profound sense, you have given me the tools I've needed to survive by modeling that for me.  Like I mentioned, I see no value in presenting a shiny, fake front–no value for me or for you.  Thanks for taking that risk to trust me.  It paid off.  This includes authors who share their faults and sins and short-comings and utterly preposterous pratfalls.  Honestly, you guys and gals are my heroes.  Special kudos for you people who can laugh at yourselves.  I'm learning.
I am grateful for simple things.  A little breeze when I'm too hot here.  All the days we DO have water.  Friends who share my interests and can get excited about the things that matter to me, even if they aren't that important in the big picture.
I'm grateful that we have lived here working on five years encountering violence and I'm truly grateful for all the people who have prayed for our protection and safety.
I'm grateful that I still have some hair.
I'm grateful that my children love me.  I'm grateful that my wife loves me and has forgiven me more than 70 x 7 times.  I'm grateful that, even though I remember that stuff too well, she doesn't.
I'm grateful for the years I had with my dad after I became a Christian and we'd had some reconciliation, when we learned to be friends.
I'm grateful for our neighbors here who look out for us and have become our friends.
I'm so grateful for music!  I wake up nearly every morning with a song playing in my head.  Most of the time I don't know why it's that one (on a rare occasion I will remember that it's connected to a dream).  For music that matches my mood and helps me express it, that encourages me, speaks truth, offers catharsis, moves me toward God.
I'm grateful for those friends who get me.  Authenticity is crucial, but you don't bleed all over everyone who says "hi"; that's a great way to freak people out and have no friends.  You gotta know who can handle your stuff.  The best ones empathize and tell you the truth.  Without judging you.  Not an easy balance.  Thanks, friends.
I'm grateful for my mom, especially for how she always encourages me.
I'm grateful, beyond any means I have to tell, that God's grace is new every morning, that on my worst days, and on the nights when I tell God it'd be okay if he took me before dawn, that I wake up loved and forgiven.  That no matter how many times I say, "God loves me," even if I say it with every breath, I'm still not expressing how much God actually loves me.  
I'm grateful for my sisters and the great influence they've had on my life.  They know that.
I'm grateful for books.  I could go on and on.  And on.  I'm really grateful for books.
I'm grateful for gyros, Thai food, lasagna, pupusas, and–gotta say it–chocolate.  And I'm grateful that I have enough food to eat and that my children never go hungry.
Finally (for today) in the midst of all the ghastly suffering and ugly screaming and fear-mongering, in the face of racism and sexism and hatred, and especially for the people whose lives look so different than mine and have enjoyed few of the things I've listed, I am grateful that the words to this hymn are true:
This is my Father's world. O let me ne'er forget
That though the wrong seems oft so strong, God is the ruler yet.
This is my Father's world: the battle is not done:
Jesus Who died shall be satisfied,
And earth and Heav'n be one.