Nicaragua Diary, Day 16
I don't know what you're doing to make the world a better place.  You may be doing a lot.  I hope so; the world needs a lot of help right now.
I just had the opportunity to spend time with two of the young adults I've mentored.  They're both in college now.  One of the funny things about my life here is that I live with a foot in two different world.  We live in this barrio where many kids don't go to school at all and spend their days selling tortillas or tending their family's ice cream cart (while the father might be off drinking) or worse.  I buy tortillas from a woman who makes 200 tortillas every day, which means if she can sell them all she  earns 400 cordobas, or $13 for about 5 or 6 hours work–but that's not what she clears, that's only gross profit.
On the flip side, I'm mentoring young adults going to Duke University, U Penn, and Hult International Business School, all on full-ride scholarships.  Yesterday, I got to hang with two of my favorite people because they haven't gone back to college yet.  They went to high school here, spent part or all of their childhood here, but their lives are shockingly different than the kids in our neighorhood.  Unless God does a mind-boggling miracle–which God certainly can–none of the two- and three-year-olds in Kim's preschool are going to end up at any of the schools these young adults attend.
Sometimes the contrast gives me vertigo.  Sometimes when I'm coaching or teaching or just spending time with kids at school, I realize that many of them have less exposure to poverty in Nicaragua than we have.  More than one of our children's friends have had issues (i.e. their parents have had issues) with driving to where we live.  From what I can see, many of the kids at the international Christian school where we work and our children attend come from wealthier families than any of the ones at my school in our little Midwest U.S. farm town.  It's weird to go and be surrounded by privilege, where I walk from what feels like one world into another world.
But words that I read from Paul Farmer, well before we moved here, have never left me.
"I learned about the resistance to tyranny and violence offered by many members of the church and thought: same church, same world. Not two or three worlds, but one."*
There aren't three worlds.  There aren't two worlds.  If you leave downtown Manhattan to get on an airplane to Port-au-Prince, Haiti, there is never a moment when you depart a world and enter another world.  Yes, it feels like that, but Farmer, who goes from Harvard to Haiti and back, points out that this view, this terminology, takes us off the hook.  "We have no responsibility for those people; they live in a different world."  There's only one world, in which some people are starving while others are feasting.  When Jesus tells the story of the rich man and Lazarus, Jesus collapses those worlds "different worlds" so that the rich man literally steps over Lazarus, who is lying at his gate.
A debate exists between relief and development.  Do you rescue drowning people because their boats are sinking or build better boats so that more people don't drowned?  Do you rescue girls out of prostitution or feed and educate girls so they don't ever have to start into prostitution.
The answer, of course, is "yes and yes."  These should not oppose each other, and anyone who cares about other people wants to see both happen.
But the question becomes more pointed with a little italicization:  "Do you rescue drowning people or build better boats?  Do you rescue girls from prostitution or prevent girls from entering prostitution?"  Where do you spend your money?  On which do you invest your time?
We believe both should happen and we trust that while we engage ourselves with one, God has people committing to the other.  Education is development (though it can also serve as relief).  Mentoring is development.  Mentoring gifted, compassionate high school and college students who feel called to use their gifts to make a difference in the world, that's my answer.  That may be where I best spend my time.
My two heroes I met with yesterday–and don't tell them they're my heroes, it might inflate their heads–are studying public health and…deep breath…Operations, Information, and Decisions / Social Impact and Sustainability / Minor in Cultural Anthropology, respectively.  One described the possibilities of impacting a community's health conditions in a city or a rural area, and concluded, "Maybe I'll come back here."  She started out studying nursing, but realized public health fit her passion better.  Our calling is where our passion intersects the world's need.  There is plenty of need in this one world.
The other goes to one of the most prestigious business schools in the U.S., and describes being surrounded all day, every day, by peers who express in words and action the primary motivation to amass wealth.  But this summer he spent a month in Guatemala working with United Way.  He got an inside glimpse of how wonderful and painful a non-profit can be, how full of wonderful, compassionate people, how desperately over-worked and poorly organized.  We discussed why not many of his fellow students work with non-profits and how sometimes those inclined to non-profit work may not be the most gifted organizationally (and I did not take this personally at all).  Most delightfully for me, he told me of getting to take real responsibility in a short time–smart people who are short-handed and recognize ability will delegate quickly–and of recommending some changes that are now being considered throughout the region!
I love what I do.  I could not walk into the United Way office in Guatemala, spend a month, and introduce systemic improvements.  I won't be able to improve community-wide nutrition or prenatal care.  I'm passionately for those things that I can't do.  So I invest my life in those who can and will.  I listen.  I support.  I cheer and encourage and make myself available at 1 AM when it all falls apart (or feels like it does).  I live in an impoverished barrio but spend a good portion of my days with intelligent, privileged young adults who get the crazy notion that trying the impossible to help others might be the most fulfilling life–that they can change the world, .
And, God-willing, they will.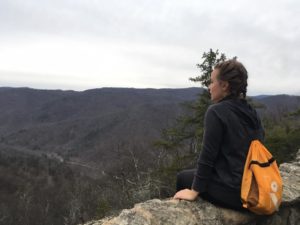 *If you haven't read Paul Farmer, I highly recommend him.  I'd begin, though, with Mountains Beyond Mountains by Tracy Kidder, which is a biography of Paul Farmer.