[Stephen was the first real friend I made in college. We renewed our friendship in the last few years, for which I'm very grateful. I asked him to share his experience here. Please listen.]
For the first year of my life my family lived in Monterey Park, the Los Angeles suburb that was the heart of the Chinese American community. We didn't live there for long, as we soon moved about 20 miles east to a newer suburb called Rowland Heights. It was quite literally the end of the 60 Freeway back in those days. It was semi-rural, with cattle drives heading down the dirt road behind our house. My parents told me that we moved there because they didn't want me to grow up only having Chinese friends. "We wanted you to be able to interact with anyone you wanted to" is what they said. "We didn't want you to limit yourself."
When I was in elementary school, my father told me a cautionary tale of my life as a baby. My parents went to the supermarket with me in the cart and an older white woman looked at me with eyes of hate and disgust. "You were just a baby," my father explained. "Who would look at a baby like that?" Even at that age I understood the point: be wary, be vigilant.
As children, my parents' families were active members of the Chinese community of Los Angeles. My dad grew up going to weekly meetings of the benevolent association, a group that represented the social and legal interests of people from our ancestral region in China. They grew up in a world that used Cantonese in addition to English. My father used it in the home when he spoke with his mother, my only close relative who was not born in the United States. I, on the other hand, was given the choice whether I wanted to go to Chinese school or not. I chose not to because Chinese school was on Saturday, and I wanted to watch cartoons instead. My cousins all made the same choice as me. We were proud of being ABCs — American Born Chinese. We made fun of FOB kids — Fresh Off the Boat. We thought we were better than them — they had accents, didn't speak English well, and they weren't American like we were.
"We're gold rush people," I would explain to friends to proclaim how long my family had been here. What I didn't realize then was that it didn't really matter how long my family had been in California, in other people's eyes we were no different than the immigrant families my cousins and I looked down on. Groups of kids used to throw rocks at me when I walked to the library while calling me racist names. A kid in gym class nicknamed me "Chinkle" and "Nipper." One day two neighborhood kids stopped me on my bike, blocking me from riding away. "Our mom said you're a Chinaman," one of them said. This was a woman I helped out at back to school night, someone I had always treated with respect. Why would she encourage her kids to call me a racist slur? I said nothing in return. Be wary, be vigilant.
College was an escape from my home and these people. I felt that I could be who I wanted, study what I wanted. I worked as an admissions tour guide. One day I was assigned to a Chinese American woman and her daughter who were looking at the school. We were walking down the central hall of the science building when we stopped at a doorway and looked in a classroom. "What are you doing here?" called a hostile voice. I explained that we were on a tour and continued. When we exited the building, the mother turned to me and said, "That was racist." I tried to voice an explanation for the man's behavior and she stopped me. "You know that was racist." The truth was, I knew she was right. I reported the incident to the Dean of the College. The explanation came back that I was wrong — the man was a valued departmental employee. He did community service. He worked with underprivileged kids. He was concerned for my safety. He couldn't be racist. I was told that I was wrong. I don't think the girl ever attended my college.
I graduated with a degree in African history, a field I entered because I realized I knew nothing about it. I loved learning about history, particularly lessons of identity and access that are applicable in the contemporary world. After graduate school I began a career in teaching at a secondary school in Los Angeles. During my hiring process I kept being called back for multiple interview days. I came to campus at least three times — it was only a year later when I realized that didn't normally happen. "We were afraid that seventh graders would eat you alive," said one colleague. "We thought you would be too meek," said another. Meek? It was then I realized what they were saying. "Meek" was code. "Oh, you did that because I'm Asian," I said. They looked shocked. They were shocked because they knew I was right. Be wary, be vigilant.
Several years later I was asked to interview a man the school was interested in hiring to teach Latin. They were concerned that he might not be suitable to teach middle school. It turned out that he was half-Thai and half-Japanese and was an alumnus of my college. "We think he might be too meek," said the colleague who had used the same word on me. "Could you go and talk to him?" I met with the guy for 15 minutes and came back — "he'll be fine," I said. He's still teaching Latin there today.
My parents' goal was always that I interact with whomever I wanted to and not feel limited — they're proud that I've achieved that objective. I taught history in independent schools for over 20 years. I am now the Head of Middle School at a large K-12 Los Angeles area preparatory school. I lead 60 teachers who are currently teaching our 300 middle schoolers remotely because of COVID-19.
There are few Asian Americans in upper administrative jobs in independent schools, so I have achieved something that is relatively uncommon — I've gone beyond the bamboo ceiling.
I've been working from home since mid-March, abiding by our stay-at-home regulations and watching too much news. Two weeks ago I made a rare outing to Target. I was in the soap aisle when I glanced up and realized that someone was staring at me. At the end of the aisle stood an older white woman, unmistakable hostility burning in her eyes. That same afternoon I was walking my dog around the corner from my house. Again, I had the feeling that someone was staring. A woman stood next to her car watching me while I turned the corner, even crossing the road to see where I was going. In both cases, I was not doing anything unusual. Be wary, be vigilant.
This is the insidious nature of racism. It can appear when you least expect it. Lately the reports of violence and harassment against Asian Americans due to Covid-19 caused me to think about how being an ABC with a couple of graduate degrees is no shield from bigotry and xenophobia. Over the past several weeks, I've noticed that my tendency to be wary and vigilant has kicked in. It's 2020 and I no longer feel safe walking out in the open on city streets. I have never felt this in my life before, but I just feel too exposed — what if someone hurled racial slurs at me? Or confronted me? Or worse? My parents' admonitions still resonate, now more than ever.
---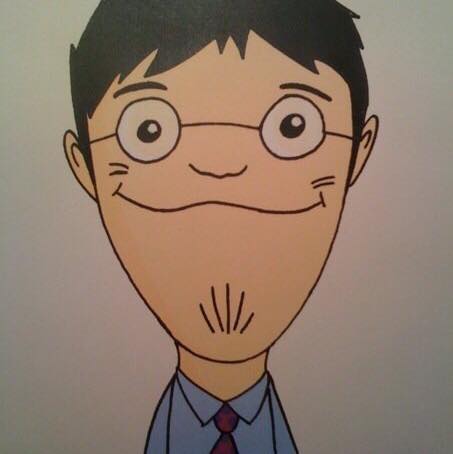 Stephen Chan
Head of Middle School
Middle School Coordinator of Diversity and Inclusion
Viewpoint School