Someone you cross paths with today is considering suicide.  
These are the things we hear afterward:  
"If only I'd known." 
"I had no idea."
"They were so young! They had so much to live for!"
But it's not after; there's still hope today.  
They are alive right now and you have a chance to know.  They don't think they have "so much to live for" but most likely they do think 1)the problems that overwhelm them today will only get worse, 2)no one really cares–or cares that much, 3)the people they will leave behind will be better off without them.  
So let's start here:  depression is not laziness.  Depression is a real medical condition.  Depression changes brain chemistry and even structure and physiologically alters the body.  We don't blame people for their own asthma or cancer or diabetes.  We do blame them for their own depression.  
If someone feels hopeless and indifferent, as if nothing could improve and it doesn't matter, anyway, here's an obvious sounding but frequently violated truth: they don't need to be shamed or scolded.  They don't need to be made fun of in that "I'm ridiculing you but under the guise of joking so you can't really object" way that we pretend is innocent.  Rather, people need to know that feeling bad is enough; they don't need to feel bad about feeling bad.  
Speaking hope does not mean making light of someone's depression.  It means hearing what they are struggling with and speaking into that, if possible from a position of empathy and understanding.  When a person feels like no one cares, asking how they are and then hearing them out without judgment, without suggesting quick fixes, taking the necessary time to understand and ask real questions, these things can be the counter-evidence.  I don't know how many times a conversation I've had has ended with, "I just needed someone to hear me."  
There are many ways to pay attention.  If you notice someone expressing grim or self-destructive ideas, for example if their artwork is extremely dark* or they are making gruesome jokes, what are they saying?  They do not, for the actual love of God, need to be told to "cheer up"  or to "stop being so depressing."  If a person has this going on inside and is communicating distress signals, that is a hopeful act–maybe someone will notice, maybe someone will pay attention.  Being corrected for doing so is being told, "I don't want to see that or have to know that's what's going on inside of you.  I prefer a cheerier facade."  
It's not easy to talk about depression or wanting to die.  It's shameful and sounds self-pitying and when one already feels unloved, telling another human being is horribly vulnerable.  Therefore, we are treading very lightly and with great finesse on this ground.  If someone opens up to us this way, that means they 1)are trying to remain hopeful and 2)trust us.  These are precious gifts.  They're asking for a lifeline.  
Do you see someone who sleeps all the time or rarely sleeps?  Perhaps someone who has very inconsistent sleep patterns?  What does that say?  Again, some people simply love to sleep.   My wife jokes that she is neither a morning person nor a night person; she is a sleep person. But depressed people often sleep too much, not enough, or have a terrible time getting regular sleep.  
If you are spending time with teenagers, someone you know is self-harming.  I don't care if they are all youth group kids, Boy Scouts, or in the Gifted and Talented program at their school.  Statistically, it's happening; someone whom you imagine is doing fine is cutting.  You probably won't know until it gets really bad or they choose to tell you.  But it is happening.  If your response is, "Well that's stupid!  Why would anyone do that?" then they probably won't be telling you and you might want to start this post over at the beginning.  But I'm telling you that cutting is both an attempt at a release of pain/fear/anxiety/self-hatred and an addiction that, like all addictions, expands and starts to take over.  
Are all people who cut themselves suicidal?  No, but self-harm moves in that direction.  The current flows that way, just like all alcoholics are not suicidal but by increased drinking, physical consequences, or choices made while inebriated, life will likely end sooner.  The difference here is that there is not much "social cutting," either as an act in moderation or a benign behavior carried out in community.  
Isolation, especial sudden or out-of-character isolation, is another red flag.   Has someone you know recently pulled away from their social connections?  Sure, that could be merely relationship drama.  It could also be the intentional distancing that comes with the thought, "No one will care or even notice." Ask about it.  Notice.  Care.  
When a person thinks, "They'll be better off without me," that is not a rational thought but it is a sincere belief at that moment. It reflects their state of mind and how their world looks right now.  Might it be tinged with self-pity?  Of course.  I pray to God we're not helping only the "deserving suicidal," who aren't just trying to get us to feel sorry for them.  In my experience, someone who tells you that family or friends "will be better off" would like to be wrong, but they are feeling both unloved and meaningless.  
God grant me the serenity to accept the things I cannot change; courage to change the things I can; and wisdom to know the difference.
There are so many things we cannot change.  If a person lives in a chaotic environment, rarely are we able to step in and simply remove them from that chaos.  When I talk with people who express that they are depressed and/or suicidal, I always try to remind them of the serenity prayer and think through it's implications for their life situation.  It's hard to accept that miserable circumstances sometimes cannot be changed, but it's worse to feel responsible for them when we aren't.  If people scream at one another in my home every day,** I may not be able to stop them from screaming, but I can choose not to get pulled in.  I can learn to recognize how I contribute to the conflagration that leads to screaming.  I can identify the warning signs and remove myself or pray for God's peace in the storm.  
Rarely is it objectively true that "nothing will ever get better" and "everything is only getting worse," but suicidal thoughts and depression constrict our horizons.  A lack of hope is a lack of being able to see beyond my misery, right now.  Just being told bland cliches like, "Things will get better" does not help people see their hope, it shows them that we haven't really grasped their situation or commiserated with their suffering.
 Being able to talk through specifics of what to them feels so hopeless and considering together possible paths to change–or simply more positive responses to painful circumstances–can shine some light.  But there is a world of difference between hearing someone well about their problems and strategizing together versus blithely "problem-solving" in a way that belittles a person's struggle.  In the end, people do not commit suicide because of circumstances but because they can no longer see hope within their circumstances.  Ending the pain now becomes, to them, the most desirable solution.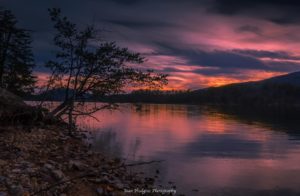 Therefore, walking alongside people who are suicidal is keeping hope alive with them.  Again, we can't fix other people, solve their problems, or make them hopeful.***  We can offer hope.  We can care.  We can empathize with pain and discouragement.  We can speak the truth against self-hatred and self-destruction.  We can tell people God loves them and we can show people God's love by listening and checking in and reminding them of truth, by being faithful and consistent.  We can pray.  We can encourage them to pray; I believe this can be the key to experiencing hope again–God is the hope they need-but it is an offer made with extended hands, not a scolding finger.  
You might be wondering if I'm writing this because 13 Reasons Why has gotten mainstream attention for its treatment of a suicide.  I'm not.  I'm writing this because I've had another person share with me.  I'm writing because God reminded me to pay better attention.  
I'm writing this because you are someone's hope today.  
PS If you, yourself, are struggling with these things, write me.  And please read these, in case they help: 
Fighting for Hope: Recovering from Addiction
Fighting for Hope: Fear, Naive Faith, and Trusting God Even When…
Fighting for Hope:  The Siren of Cynicism 
*Obviously, not all artwork that strikes us as depressing or macabre indicates a suicidal or depressed artist.  Art is art, after all.  If you see a sudden shift in this direction, however, that could be a sign.  
**Thank God, they don't.  
***Someone who is depressed and/or suicidal may need professional help far beyond our capacity, but we can encourage them to pursue that help only if we first see and hear them ourselves.