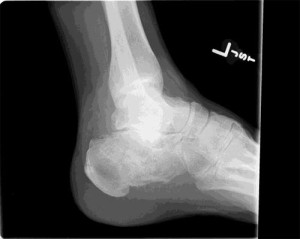 There are a lot of abusive men in our neighborhood.  We knew that, because there had to be.  You don't have this level of poverty without also getting all the attendant symptoms and causes.  But there's a difference between knowing about it and knowing it.  Recently, Kim has been developing deeper relationships in the community, and she is hearing the stories.
You don't want to have to see this.  You don't want to know it.
A little girl in our school broke both of her heels.  She said she tripped.  Our friend and teammate who is a nurse said it is basically impossible for her to have broken her heals by falling down.  So what happened?
One of the women told about her husband, who is now in jail.  She described a pattern of violence that has gone on for years. Nicaragua has very strict laws about hurting or even threatening women or girls.  If you are accused, the police will put you in jail and then decide whether you are guilty or innocent.  But most of the time no one is accusing.  Most of the time, it just happens.  Normal.
Our friend Bella preached at one of the churches in our barrio and talked about different issues for women.  She told some stories.  She described healing from abuse and recovery from years of destructive relationships.  After the service, she was surrounded by women who wanted to talk to her.  From that Sunday guest speaking appearance, a group called Mujeres de Shalom has sprung up.  It's a recovery group for women, the second Bella has started here.  She teaches and encourages and prays with the women.  All of them, I mean every single one, has suffered abuse.
So I look around as I walk down our streets.  I look at the men sitting on the side of the road, drunk every day.  I look at the ones walking purposefully with Bibles in their hands to the big church on the corner.  I look at the thirty-something running the pulperia and the fifty-year-old returning home in his taxi.  I watch the 12- and 14-year-old boys, playing soccer in the street, shooting goals against the fence.  I watch the little boy who always comes running to greet me, filthy and snotty but with such a smile you can't help but high five him and swing him around.
And I think, "What's happening in your homes?"  Because I'm starting to know.