I've had a few moments in my life that could have been scenes from movies: my engagement (NOT telling that now), that time in South Africa, and then there  was this one.  
I was a freshman in high school, fourteen years old. Insecure, cocky, full of myself, desperate to be liked.  All those conflicting emotions and attitudes and mostly just trying to get through each day of high school without being utterly humiliated.  
And then there came the day when I was utterly humiliated.  
Kyle was a senior when I was a freshman.  He was about 6'3″, if memory serves.  I was about 5'2″ when I was fourteen, so he may have seemed taller to me than he really was.  Kyle was intimidating and a bit crazy.  He sometimes wore a spiked dog collar to school.  It was the '80's.  
Let me add two details here:  both of my parents were teachers in the small high school (about 250 kids then) and my dad was in his final year of teaching, sick with asthma and emphysema most of the time, and a very controversial figure in the school.  So keeping my head down was not an easy task even if I hadn't been an arrogant little jerk.  I was already marked.  
Second, our school had "freshman initiation."  This ranged from having freshmen race pushing pennies up the sidewalk with their nose to getting hung on the flag poke by your belt (or belt loop) to significantly less pleasant experiences.  The teachers more or less looked the other way.  The day two guys tried to hang me on the flag pole, Mr. Stahl, the biology teacher/football coach–no one messed with him–strolled over just in time and said, "Put him down."  I thanked him profusely and offered  to shake his hand, but he didn't take mine.  Doing his job, but not on my side necessarily.  Freshman were freshman and seniors were seniors.  
One day of minding my own business and trying to keep my smart mouth to myself, I wandered too close to where the rowdy seniors were shouting about their class pride and making smaller people sing "WE LOVE YOU, SENIORS."  Stupid mistake.  Several kids had to sing it together.  But then Kyle grabs me and sticks me on his shoulders and orders me to sing all by myself.  
So now virtually everyone in high school is looking at me.  I'm stuck, about as literally as you could be–not many escape routes from up there.  So I sing.  
The experience of having all the older kids in high school laughing at you–really, really not with you, but at you–is rough on an early teenager.  I'm going to say bordering on traumatic. Now, keeping perspective here, it was just an embarrassing song I had to sing while sitting on a tall guy's shoulders.  I didn't get my head stuck in a toilet.  No one drug me around to the back of the school to beat me up.  However, that and walking through the hallway afterward makes up one of my most painful memories of high school.  Like I said, it was a movie scene.  Everyone was either still laughing at me or pitying me.  When I slunk into science next period, one of the girls in my class said, "That was so mean of them!  You shouldn't have done that!"  
And that's when I cried.  In class.  Fourteen year old boy.  Because there was nothing in the world I would have liked in that moment more than not to have done that, but held on the shoulders of a guy who outweighed me by eighty pounds and three years of school rank, it didn't feel like there was a lot of choice.  Again, tiny little example in our contemporary world of what it is to be powerless, but I can still remember the humiliation burning in my chest.  That took a while to get over.  
So that was my relationship with Kyle.  We had other interactions, probably even a few random conversations, but mostly I remember ducking out of the way when he would come down the hall so that I didn't get shoved against the lockers.  
Here's the thing:  Kyle died last night, suddenly.  I just found out this morning through mutual friends.  But the Kyle I just described is not the Kyle I primarily remember.  In fact, I hadn't thought about that "event" in many years, until I heard the news.  
Kyle changed.  Kyle was a very wild young man in high school who made some self-destructive choices and developed some bad habits.  Then I got reacquainted with Kyle.  I would never have said that Kyle and I were friends in high school, but Kyle befriended me as an adult.  He became a Christian the year after he graduated from high school.  Like my friend Dan, who contributed a great blog post on recovery, Kyle found a completely different life.  He was transformed.  He contacted me to affirm and encourage me for the work we're doing here in Nicaragua and to tell me he would be praying for me.  He let me know he'd gotten free from the things that were killing him and found peace in God.  
Even as I choose the words to describe that, I know how it can sound.  Just a couple weeks ago, I stumbled upon this great quote:  "Until you know you're broken, the Gospel will seem cliché."  
Kyle got it.  It was no cliché to him. He loved his family.  He invested his life in foster children, especially through Royal Family Kids Camp. God makes a big deal of caring for the orphans and the widows.  We call our orphans "foster children," but Kyle got it.  He mentored hurting kids.  One of his friends described him like this:  Kyle loved God, loved kids, and had a passion to help whoever needed it. Kyle was an honest Christian who didn't judge anyone but loved everyone.
I think when you've been broken, it becomes easier not to judge others.  I wish we could all fit this description. I want God to make me more like Kyle was.  
So I'm writing this to remember Kyle and to honor him.  I know for an absolute certainty he would have wanted people to hear how God changed his life.  Lives can change.  They do, all the time.  
This was Kyle's cover photo on FB when he died: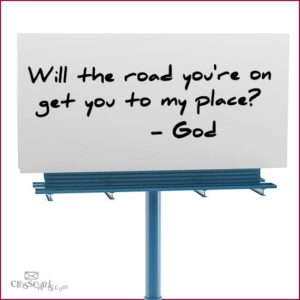 Kyle changed roads.  God can do that.  He does it all the time.  
I'm grateful I got to know Kyle, my friend, before he died.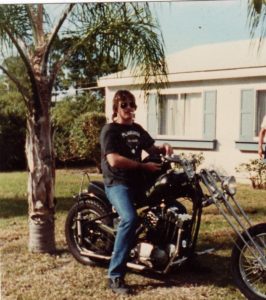 Of this picture, Kyle wrote, "I was definitely a young punk back then, glad I survived those days."  
Many people are, too, including all those kids you helped.  
Go with God, Kyle.