"Well darkness has a hunger that's insatiable
And lightness has a call that's hard to hear."

–Indigo Girls
This one makes me sad to write. But it's also a statement of hope.
I believe love is stronger than hate. I absolutely do.
But hate, in my experience, is louder and, for most of us, more…
Enticing? I don't want to say "compelling." Alluring?
This came to mind because my last post, about being right versus being loving, got very little attention. Nope, I'm not bitter. But I wrote two strongly anti-Trump posts that still reside in my drafts folder. I think both of them express important ideas and truths. I know, absolutely, that if I post either of those, it will get ten times more reads than the one in which I talk about peacemaking.
I'm not drawing a conclusion from one example. But that triggered my thinking. Why does expressing a bunch of negatives draw more attention than encouraging us to positives? I'm the same way. Bad news draws me. It makes my stomach churn and my chest tighten but I let myself get sucked in. No, that's too passive. I willingly bite on that fishhook. I know better. I should be a smart fish by now, considering all the times I've had my mouth ripped open by those barbs. But I still bite.
It's easy to hate and it's hard to love. Is it a flaw in the design? Why is lightness hard to hear?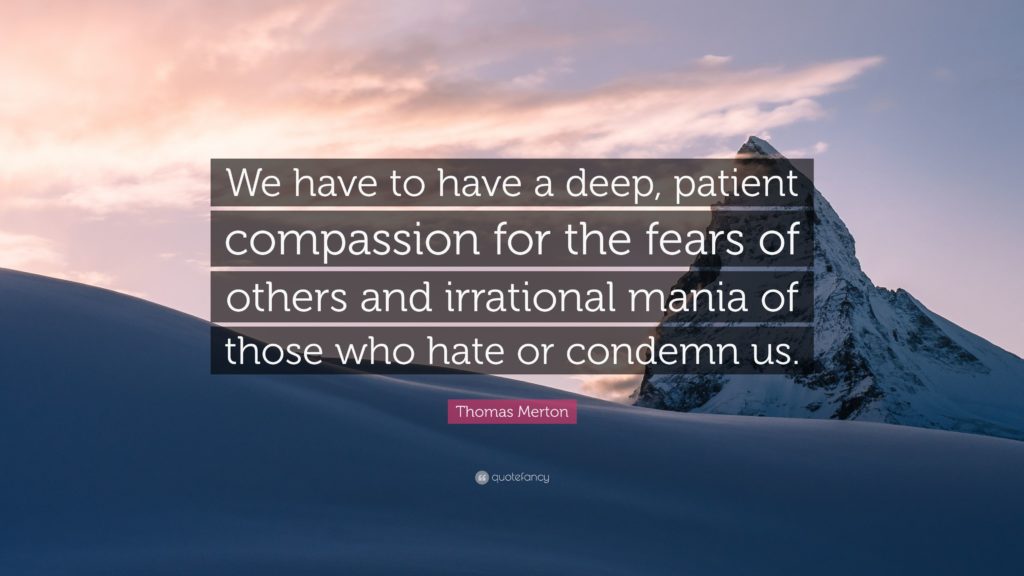 Okay, in case I'm moving on before I convince you: Is it easier to try to understand the person who posted something stupid that conflicts with all your views and beliefs or to call them names and dismiss them? Is the person who cut you off maybe having a bad day, maybe distracted as you sometimes are when you (never ever) glance at your phone, or is that person just a *(&*(#&%&# for cutting you off? Is it easier to give people the benefit of the doubt or jump to conclusions about them? To forgive those who hurt us or to dismiss/bear a grudge against/distance ourselves from them? It can be easy to love people who love us, but if we really dig into love as Jesus talks about it, that's no cakewalk* in the park, either.
I recently gave a sermon in which I stressed, repeatedly, that God as revealed in Jesus is great at loving enemies. I am perhaps more grateful for that than for anything else in my life. God loving us when we made ourselves enemies is grace. Me? Love my enemies? I kind of stink at it.
I have not kept secret that I consider President Trump and his administration horribly dangerous, not merely politicians whose tax policies I question nor whose fashion sense offends mine. I have spoken out, and taken flack for it, because I believe I have that moral responsibility.
But I keep looking at this abyss we're excavating, this schism that grows wider every day, and I know shouting into the chasm will not help our divide.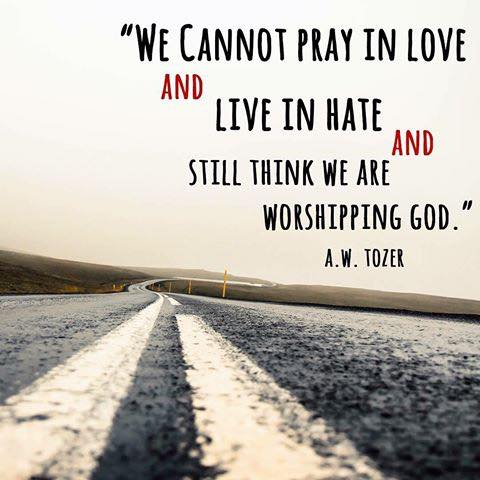 Many people on both sides have concluded that "They are unreachable. No point in trying. We just need to focus on how we know we should fix this country and ignore them or shout them down." Both sides say this. A guy I was friends with in college told me that he and others would "crawl over broken glass to vote to keep the other side out of office." "Great," you say, "he's a patriot, a dedicated voter." But it wasn't to get his party elected; he expressed such drastic motivation because the other political party has become the enemy.
Name-calling comes easily. "Snowflakes" and "Libtards." "MAGAts" and "Drumpfsters." Generalizing and oversimplifying the oppositions' positions while assuming the depth and nuance in our own. I no longer post political memes because they increase rancor; they bring nothing positive to the conflict.
I'm talking about politics, of course, but talking about more than politics. Hate is loud. Yes, media adds to the problem by what and how they choose to report, but we eat what they serve. We buy what they sell. We like it. We might complain about it, but it works for them. We make them money when they produce it so they keep producing it. We weren't all kind and cuddly until they made us hateful and vicious. They have responsibility in how they report and we have responsibility in what we buy (click=buy). That cycle feeds upon itself.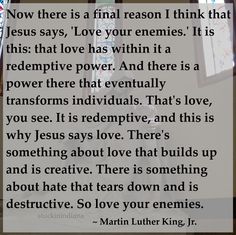 I've been trying, as a proactive campaign, to report all the good news I can get my eyes on. (Why yes, that does include Jesus' Good News.) It lifts my agonized and antagonized heart that friends have started sending good stuff my way. I'm thrilled to become known as "that guy who likes to share positive things."
That's one means I've found so far to amplify love in my own little sphere.
But I need a lot more.
What can we do? Brainstorm with me. Put away your sarcastic response of "If they would just go away…" They aren't. But more to the point here, hate rejects and love accepts. Did I mention it's harder to love than to hate? So think with me about what we can change to raise love's voice.
Today, I read a discussion/debate spurred by a study that found "Almost half of Millennials (47%) agree at least somewhat that it is wrong to share one's personal beliefs with someone of a different faith in hopes that they will one day share the same faith." As you might guess, that raised some ire and heated disagreement.
My mind immediately went to the surveys that tell us how non-Christians most often describe Christians. The top words used are almost always "hypocritical" and "judgmental."
I can't speak for the younger generation but I can say that, in my efforts to express Jesus' love for people, I've heard too many horror stories how people have been belittled, mocked, patronized, and verbally abused by Christians. Not to mention the people are told that God can't love them.
I mention this because the answer is more than "Tell them about Jesus." Or, as we used to say in BOC, one of my young adult groups, "That's the right answer, but it isn't the complete answer."
Here's what else I've got so far:
Affirm the heck out of people. Just speak up more, find positives and say them, write them, mean them. Most of us hear criticism so much louder than we hear praise and take negatives to heart much easier than positives (which sucks, by the way). I suspect some just think I'm a little rah-rah. I'd rather be known for that.
Can you find ways to affirm the people with whom you disagree? Can you try?
I know, I know: they're the enemy. But that doesn't get us out of anything, because Jesus told us "Love your enemies and pray for those who persecute you."

Find people you can talk to who see things as you do and agree with you and express your strong feelings to them. I'm totally serious here. If you are reading this and you like Trump, do you want to hear from me all the reasons I do not? I'm going with "no." How do I know that? You would have asked me. I have friends with whom I try to make sense of it all, and though we don't solve anything, it does prevent me from expressing my frustration in a way that would come across as unloving to others.**
Find people you love and respect who see things differently than you do and engage them personally. DON'T do this in a public forum where their buddies will chime in by calling you an idiot. Mmhm, had to learn that one the hard way. A couple of times. Sigh.
Categorizing and dismissing others is not love, it's that other thing. Demonizing the enemy, which countries have long done against other countries in war (and I consider this evil), we now do with no hesitation to our neighbors. Don't believe me? Check out some memes against someone you like, which will make it easier for you to recognize it as demonizing.
Because this current of mockery and hate flows so strongly, I encourage you to find smart people who read and know what they're talking about with whom you can discuss these issues to understand their perspective. The ideal would be to find all that in a person of grace. But we may not be looking for the intelligent, well-reasoned discourse partner. Sometimes we like to keep the opposition's viewpoint oversimplified and easily dismissed. It's way more fun to knock the crap out of straw men than to acknowledge "they" may have a point. But intentionally misinterpreting, ridiculing, and mocking are hateful actions. If we dislike having it done to us and our views, we must not respond in kind. We are called to treat others as we want to be treated, not "if they start treating me better then I'll treat them better."
Coming back around, hate, in my experience, is louder and, for most of us, more…
Oh, shoot. I hope the word I was looking for isn't "fun." As in, "Hate is more fun than love." Because honestly, we act like hate is more fun than love. But I don't believe it is. The fun that hate offers is a bitter, cynical, spiteful, warping of true and life-giving fun. Love is harder, but it's more fun, more real fun. Consider the difference between a bitter laugh and joyful belly laugh.
Last thing. Hatred is in the eye of the beholder. I know, we live in a time when people get offended by everything. I understand that you may feel the current political correctness means you can't say a single word to anyone without causing offense. That makes this tricky, yet it remains true that if someone feels hated by us, we don't get to fix it with "But I didn't mean that," or "Well, that's just your problem." If you've been taking this stance and feel justified, I'm just going to say again, love is harder. Wining the argument and going home the conqueror does not embody Jesus' love in the world, no matter how stupid we might consider the other person's argument. I believe in reasoning and persuading, but I'm coming to realize I no longer believe in arguing as a means of engaging others. If I have to choose between having someone feel loved–or at least not hated–and arguing with them, Lord, help that to become an easy choice for me.
Hate is louder than love, in my own heart as well as on my Facebook feed. I have to change that now, in whatever way I can. I am convicted by Jesus to become more of a peacemaker. This does not mean I will stop speaking the truth. But as I seek to speak truth, I want to embody love.
I want to love as loudly as I can.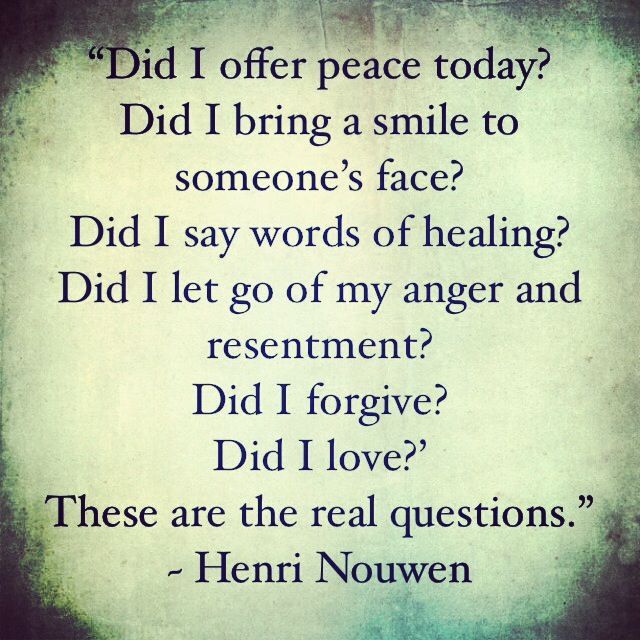 *Our eldest, when young, would win every single time at the cakewalk, to the point where it was not a game of chance but an automatic walk-in-a-circle-and-get-a-cake.
**If you said, "Mike, I've seen what you post, and it's not working," just imagine what I'd say without my venting friends!